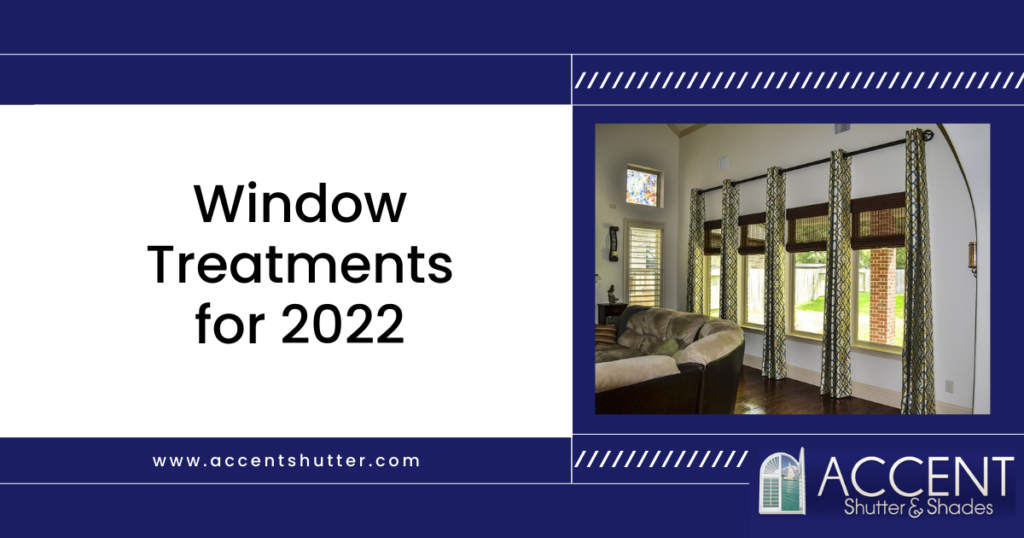 What to look for when buying window treatments
Just about everyone needs window treatments at some time or another, but not everyone knows how to shop for window treatments – or how to prioritize one feature over another. Window treatments add functionality to any room by blocking sunlight when it's hot, providing privacy at night, and by staging your home. Knowing what to look for when buying window treatments can help you find success when making your purchase.

Window Treatment Type:
Window treatments come in different types, each kind offering its own functionality. Consider the type of each type of window treatment as you shop. Know your goals and priorities before making your purchase.
Blinds: Blinds tilt to close, offering homeowners the ability to control how much light is let into the room. Compared to shades, blinds often do less to block light because the many slats often allow some filtered daylight to enter.
Curtains: Curtains can be made of many fabrics and often bring a sense of style and beauty to the space where they are installed.
Shades: Shades have convenient room-darkening properties, and like curtains, can be made of colorful fabrics that add beauty and elegance to the space.

Color and Style
Consider the color of the window treatments before making your purchase. While you don't have to match the color of your window treatments to the other colors in the room, you should at least coordinate colors to ensure that your window treatments will blend in and add value to the space where they are installed.
Style is another important feature to consider when making your purchase. Some window treatments are breezy and whimsical, while others are modern and minimal. The style of the window treatment should be informed by the general style of furnishings and decor in the room.

Quality
Quality is one of the most important features to look for when buying new window treatments. High quality window treatments shouldn't fade, break, or deteriorate when exposed to sunlight. The better the quality, the longer you can expect your window treatments to last.
Ready to purchase some of the high-quality window treatments? Give us a call and one of our experts at Accent Shutter will be more than glad to assist in answering all of your questions!