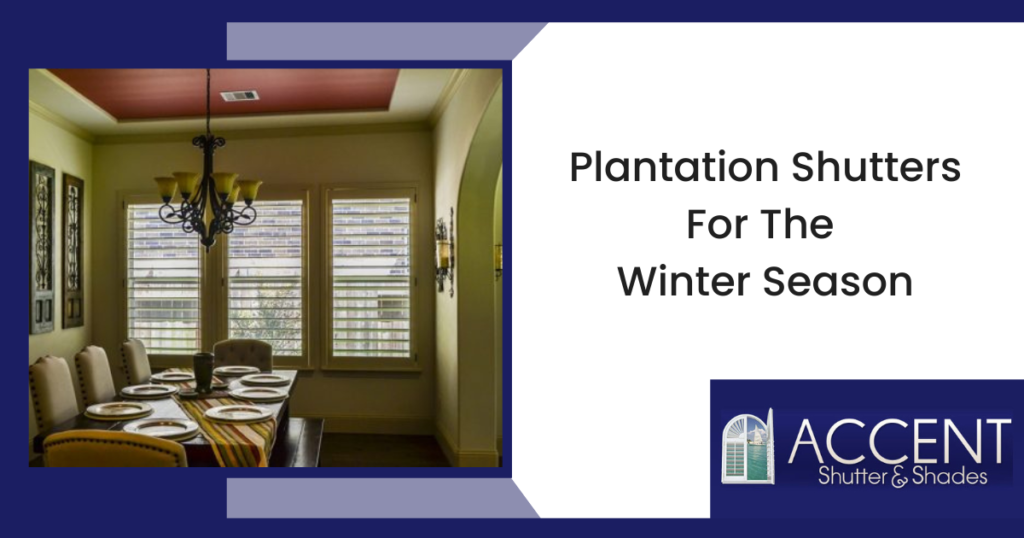 Maintaining an energy efficient home can be a challenge, especially if your home lacks proper insulation. Windows in particular are a common source of energy loss, leading to drafts and hots spots in the house throughout the day. Fortunately, window treatments can help with this energy loss, and plantation shutters in particular are a good tool for keeping your home warm in winter. Here's what to know about how plantation shutters can help you maintain a comfortable home this winter.

What Are Plantation Shutters?
Plantation shutters, which can be found in many historic homes in the southern part of the United States, are wooden shutters attached to the inside of windows. Plantation shutters have wooden louvers that can be opened to allow light into the house, or closed to keep the home in shade. Unlike shutters on the outside of the house, plantation shutters open inward, like doors.

The Energy Efficiency of Plantation Shutters
Wood is an insulating material that can help keep your home warmer in the winter and cooler in the summer. How does this work? Keeping your plantation shutters closed in winter helps insulate your home from the colder weather outside. By creating a barrier between your home's interior and exterior, your plantation shutters can keep the cold air out, and the warm air in. Of course, it helps to keep the louvers closed as well as the shutter frames. To allow light in during the day, simply open the slats on the shutters. When night comes, draw the louvers closed as you would draw closed curtains on your windows. This provides you with privacy as well as insulation, and helps make your home a more comfortable place to live. Best of all, plantation shutters are attractive, and come in styles like stained wood and painted wood, to match your home's interior. Work with your window treatment manufacturer and dealer to obtain plantation shutters that will look just right in your home.

Get Your Plantation Shutters Installed Today
Accent Shutter and Shades makes quality window treatments for homeowners. Want to know more about plantation shutters? Contact us to discuss plantation shutter installation, or check out the inventory at Accent Shutter and Shades. We'll be happy to help you order the shutters for your home.