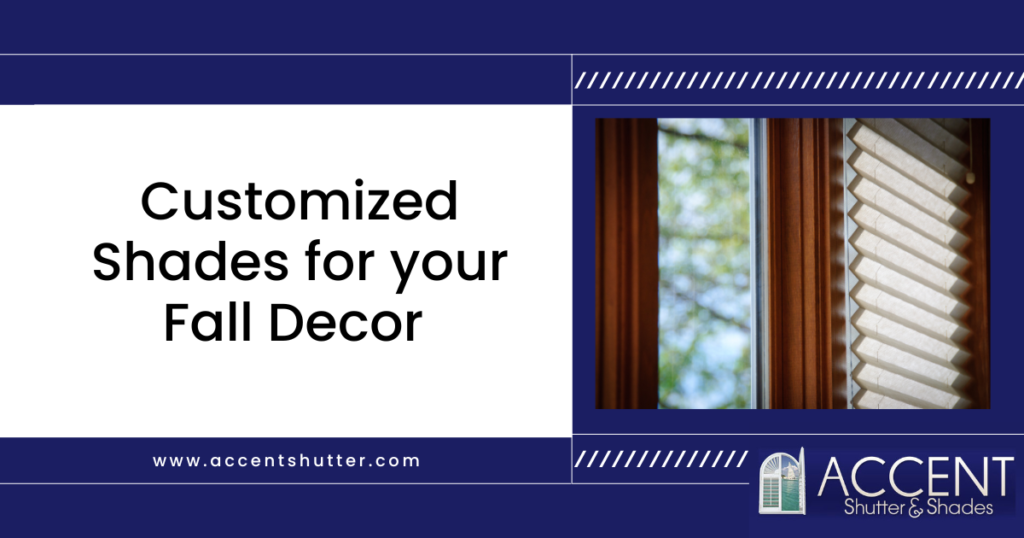 Fall is here! This is the perfect time of year to draw attention to your windows – and the changing landscape outside – with seasonal decor. Below we've listed a few easy ways that you can make your windows more attractive with seasonal colored shades and other attractive decorations.
Hang Dried Citrus
Dried citrus livens up your window, and if sliced thinly enough, becomes transparent like a stained glass window. You can buy citrus from a store, or you can make your own. To make your own dried citrus, slice citrus (oranges, lemons, grapefruit, etc) thinly, then lay the slices on a piece of parchment paper on a baking sheet.
Bake for an hour at 250 degrees, then flip the slices and bake for another hour. To hang slices in your window, thread a garland of citrus together, then tie the garland to your curtain rod, so the garland hangs in front of your window.
Line Your Windows or Curtain Rods With Garland
Buy fall garland from a craft store, then line your home's curtain rods with the garland to celebrate the season. Not sure what fall garland looks like? Look for garland made from artificial berries and leaves.
Hang a Wreath in Front of Your Windows
Buy a fall wreath at a craft store, then hang the wreath in front of your window at home. This way, you'll be able to see the wreath from outside your home, and you'll be able to see the wreath from the inside looking out.
Update Your Shades
Purchase new high quality Roman shades in fall colors like rust red, deep orange, golden yellow. Make small changes in the decor around the room so your new shades will match the rest of your decor. For example, place a dried bouquet of flowers in fall colors near your shades, so your shades and the bouquet will coordinate.
Buy your shades from a quality manufacturer to ensure that they last. Remember that even though it's fall, your shades can still fade in sunlight. Buying from a quality manufacturer helps ensure your shades will look their best for years to come.
Update Your Drapes and Shades This Fall
Make your home beautiful this fall with drapes and shades. At Accent Shutters & Shades, we sell quality shades to homeowners. Update your house with quality shades from a supplier you can trust. Contact us today to get started.