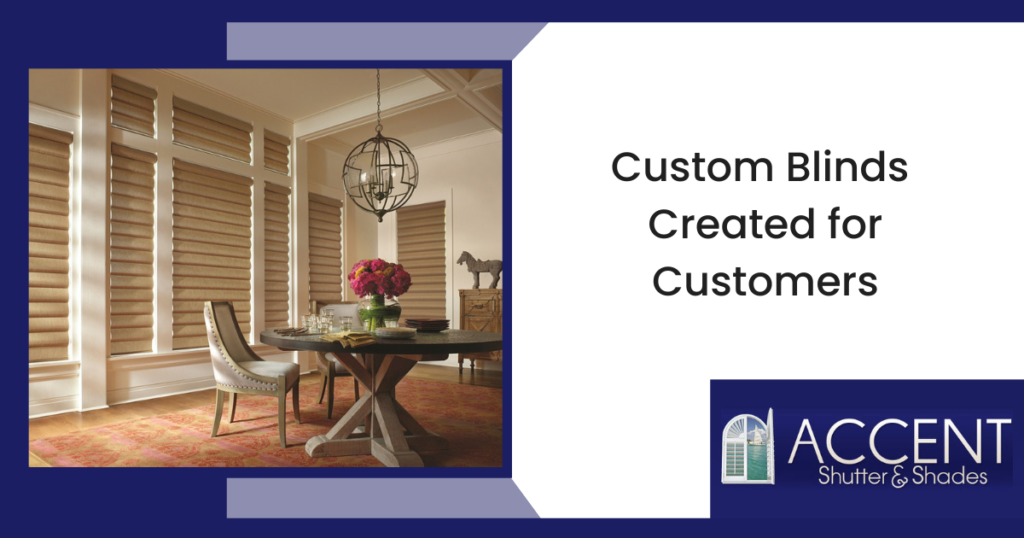 Window treatments help make your home attractive while also keeping out the sun. They help protect your furniture and flooring from harsh UV rays, and also add an element of beauty to your home's interior. If you're seeking the best fitting and most attractive window treatments for your home, here's what to know about custom blinds.
Benefits of Custom Blinds
There are many reasons to order custom blinds for your home. Some homeowners find themselves placing an order because it's impossible to find the right pre-made blinds. Other homeowners shop for custom blinds because their windows are a special size. See below, some benefits of custom blinds.
The perfect fit. Custom blinds are made to order, so they can fit everywhere – even in windows of unusual sizes.
Made perfectly to your tastes. Can't find exactly what you're looking for? With custom blinds, you can!
No more shopping around. You don't have to scour the earth looking for window treatments that meet your needs.
What to Look For In a Custom Blind Manufacturer
Not sure where to buy custom blinds? Look for a reputable company with excellent customer service practices, a professional website and policies that protect customers. Ideally, that company will offer custom blinds in a range of materials and colors, so you can find the right custom blinds for your home.
One more thing to seek out in a custom blinds manufacturer: an easy ordering process. Don't waste your time with a company that doesn't offer streamlined ordering an efficient production of the blinds of your choice.
How to Choose Custom Blinds
When shopping for custom blinds, follow this procedure:
Measure the window where your blinds will be installed.
Record the dimensions and desired colors and materials.
When you're ready, place your order with the window treatment manufacturer of your choice.
Are you on the search for custom blinds? Check out the inventory at Accent Shutter and Shades. We'll be happy to help you order the best blinds for your space. Contact us today.